Home Learning

Dear Parents/Carers
WC 6th July
Please visit the home learning pages for each year group to see this week's home learning plans. The White Rose activities are also available for you to download. Week 13 planning and resources will be uploaded on Friday. Please do also scroll down this page for any latest updates to the online pages,including the Kindness Calendar for July:
We have also put some new guidance re the online game 'Fortnite' for parents on our 'Online Safety' page- please do have a look at what the new updates mean for your child, if they enjoy playing this game:
Summer Reading Challenge:
We would like to share the 'Summer Reading Challenge' with you this week- there are more details on this weeks newsletter. Please get involved and continue to encourage your child to read over the summer.
https://summerreadingchallenge.org.uk/silly-squad-bc-landing
Need some new reading material?
Here are links to two websites that can support your child with reading. These websites will give you access to eBooks which your children can read.
https://home.oxfordowl.co.uk/ This website has access to eBooks that your child will be familiar with. You can browse the books by age, series or level. This site also has access to other learning resources for different subjects.

https://readon.myon.co.uk/library/browse.html This site has thousands of books available where you can browse by categories. For example; About me, Animals or Science.
With many thanks and keep safe!
Miss Taylor and the Home Learning Team
A special message from the staff at St Ignatius for the children- please click below and watch!:
Updates:
Newsround- Tune into Newsround every day to find out the latest news around the world.
https://www.bbc.co.uk/newsround
Wellbeing Wednesday

:

Every Wednesday we will have a focus on Wellbeing. We will be posting lots of ideas on Class Dojo. Please look at the Wellbeing pages for new activities every week- you will find the page under 'Key Information'.

Have a look at this Kindness Calendar for July- How many of these can you complete?
Every week Oak Academy have a weekly online assembly which we can all watch. They have lots of interesting guests and topics which they discuss.

'This week the assembly was on

Space

.This week we're going intergalactic with Libby Jackson, Human Exploration Programme Manager from the UK Space Agency who is talking about life on Mars and more. We're also joined by Ant & Dec who have a very special message from the NSPCC'.

Join Assembly: https://classroom.thenational.academy/assemblies/
now>press>play At Home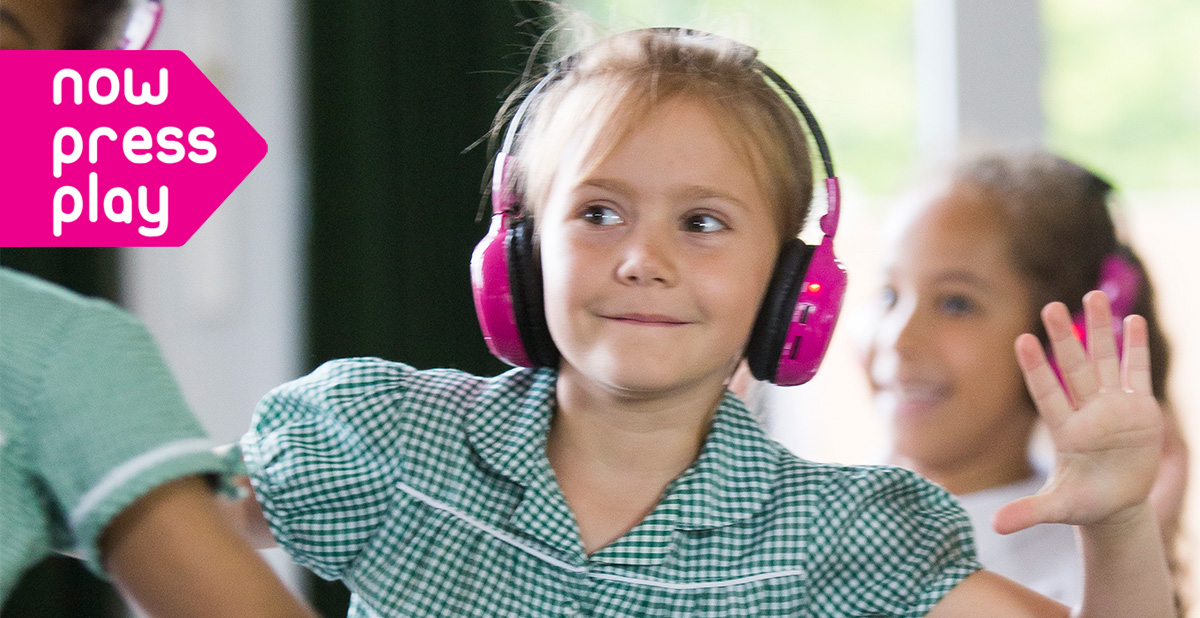 now>press>play is an immersive audio resource that engages primary school children in the curriculum through emotion, imagination and movement.
https://youtu.be/YzcHr4NvzRQ
We have been given free access to their home package.
http://nowpressplay.co.uk/learn-at-home/
Password: nowpressplay
Have you had a go at any of the challenges this week? Every Monday we upload some new challenges. The picture clue above gives you a little insight into the next cooking challenge next week! Yum!
Scratch- Have a look at their website- details below!
Scratch is a programming software and community that is committed to supporting children to learn coding. It is pitched at 8-16 year olds, with Scratch Jr accommodating 5- 7 year olds. The whole project is developed by academics at MIT, The app and website are very user-friendly; children can create animations, stories and even games, and there is a lot of help for parents and pupils alike.
Class Dojo- Please connect with the class teacher on Class Dojo. Please follow the instructions sent via text and use the code to add each child. For more support with this please read the document below!
Online Safety Page - Please look at this page for support and advice on keeping your children safe online.
https://stignatiuscatholicprimary.co.uk/key-information/online-safety
This week we have added some daily Digisafe activities to the online safety page, that the children can do. They are short activities.



Support for Home Learning:
Example Timetable- how to organise your day!
If you would like some support in how to structure your day with the children at home, please see below- suggested daily timetable. You can do as much or as little as you feel.
Daily Home Learning Timetable
Links to key websites for St Ignatius pupils to access:
Link to LGfL: https://www.lgfl.net/
Link to activelearn: https://www.activelearnprimary.co.uk/login?c=0
Link to Sumdog: https://www.sumdog.com/user/sign_in
Sing along with Ms Crome- Song for Years 1-3
https://www.youtube.com/watch?v=Hx8aXDHuZvk- New song- Love shine a light!
Sing along with Ms Crome- Years 4-6
https://www.youtube.com/watch?v=GtXbBkvhZ-E&list=TLPQMDIwNjIwMjAbn50ZCww49A&index=1 - New song- El Condor Pasa
From Monday 20th April- BBC Bitesize will be showing a daily programme of lessons for all year groups. Teachers may signpost you to a particular lesson in the weekly plan or you may wish to choose some lessons that you think your child/children may be interested in.
https://www.bbc.co.uk/bitesize/primary
Reading
Please click on our English page for lots of lovely reading ideas and links to free audio stories etc.
https://www.stignatiuscatholicprimary.co.uk/key-information/online-learning/english
Maths

As well as the maths work set by teachers on the year group pages, please also see our Maths page for more resources and ideas.
https://www.stignatiuscatholicprimary.co.uk/key-information/online-learning/maths
Live Lessons:
Daily online writing videos:
https://www.youtube.com/playlist?list=PL_odjZ7bN8F65VKih3RE0MQIQ_ObkisUU
https://www.thenational.academy/
Makaton Finger Spelling
https://www.youtube.com/watch?v=-OO4VfT-OzI
There are daily phonics lessons on these two YouTube Channels:
Ruth Miskins- https://www.youtube.com/channel/UCo7fbLgY2oA_cFCIg9GdxtQ:
Letters and Sounds: https://www.youtube.com/channel/UCP_FbjYUP_UtldV2K_-niWw/featured?disable_polymer=1
Daily science experiments from the Glasgow Science Centre at 10am
https://www.youtube.com/channel/UCAPeZejmELU23udGRxtW14g
Maddie Moate live fun activity videos everyday at 11am
https://www.youtube.com/user/maddiemoate
Children's book author and illustrator, Rob Biddulph, is running draw-along videos every Tuesday and Thursday at 10am.
http://www.robbiddulph.com/draw-with-rob
Twinkl:
https://www.twinkl.co.uk/resources/parents
Twinkl is a great online resource that teachers use. For one month Twinkl is giving access to parents for free so that you can use their educational resources at home. Go to www.twinkl.co.uk/offer and enter the code UKTWINKLHELPS. They have a parents hub which is very useful- see link above!
Keeping active at home:
Joe Wick's PE lesson online at 9 am every day Monday- Friday: PE WITH JOE- YOUTUBE channel: The Body Coach TV!
Why not join the body coach and get the children to do his home workouts for kids- you could join in too! For more ideas on how to keep active please look at our 'Well being page'.
https://www.youtube.com/channel/UCAxW1XT0iEJo0TYlRfn6rYQ
Online Fitness lessons for all the family: Subscribe to Fitt-In Movement Breaks @ https://www.youtube.com/channel/UCYtXFG-4yauEHXfe7PUIQRg?view_as=public
Weekly Reading Activity- First News- 'Roll up roll up, read all about it!'.
Each week we will post the latest First News newspaper for you to read online - see also English page!
First News- Newspaper for Children
To download free copies see this link: https://subscribe.firstnews.co.uk/free-downloadable-issue/
First News Quiz- 19th June Edition
Interested in Space? NASA have now released many unseen photos- take a look!
https://www.nasa.gov/multimedia/imagegallery/index.html
Plus see NASA Tours @ https://www.nasa.gov/glennvirtualtours
Virtual Tours:
Zoo's and Animals:
Chester Zoo - https://www.youtube.com/c/chesterzoo/live​​​
Houston Zoo - https://www.houstonzoo.org/explore/webcams/
Georgia Aquarium - https://www.georgiaaquarium.org/webcam/indo-pacific-barrier-reef/
Famous Buildings and Landmarks:

https://upgradedpoints.com/best-virtual-museum-tours/
Have a tour of the National History Museum:
https://www.nhm.ac.uk/visit/virtual-museum.html?gclid=CjwKCAjw7e_0BRB7EiwAlH-goFc2Ep4Ood9oEYvexnqGJrYEbWSvk6Vij9IKBmzwjiIsjJxjJ_6NlRoChVYQAvD_BwE
Why not go pretend to travel the world? Go on a virtual tour of these 12 famous musuems:
https://www.travelandleisure.com/attractions/museums-galleries/museums-with-virtual-tours
Creative Learning:
Science: Try some Science experiments at home!
STEM have published some great lesson ideas to be carried out at home. They mostly need no resourcing.
https://www.stem.org.uk/sites/default/files/pages/downloads/Starters-for-STEM.pdf
The BBC have published some science videos for the children to watch:
https://www.bbc.co.uk/teach/live-lessons/primary-live-lessons/zmc9jhv
Twinkl have also published experiments for children to try at home:
https://www.twinkl.co.uk/resource/t-t-8917-science-experiments-at-home
This is the NASA exoplanet information. Year 5 Science PoS connection plus is just interesting!
https://www.nasa.gov/tess-transiting-exoplanet-survey-satellite​
Other Science Websites:
https://www.sciencebuddies.org/stem-activities
https://www.nhm.ac.uk/take-part/dippy-on-tour/dippy-learning-resources.html
https://www.sciencemuseum.org.uk/?gclid=EAIaIQobChMIqpnyytnT6QIVFuDtCh0nvgD6EAAYASAAEgLmEfD_BwE
https://explorify.wellcome.ac.uk/
Geography/History:
History: http://www.ancientgreece.co.uk/
http://www.ancientegypt.co.uk/menu.html
http://www.fireoflondon.org.uk/- A great website to support learning about the Great Fire of London
https://www.britishmuseum.org/learn/schools/ages-7-11/ancient-egypt#classroom-resources
Geography: https://www.natgeokids.com/uk/category/discover/
https://www.ordnancesurvey.co.uk/mapzone/
Art: https://www.tate.org.uk/kids
General: https://www.dkfindout.com/uk/
https://www.brainpop.com/ (subscribe for free access)
https://world-geography-games.com/
NEWSROUND:
Watch this daily @ https://www.bbc.co.uk/newsround
Art Ideas- Website links

https://www.paulcarneyarts.com/foundation-drawing
https://www.twinkl.co.uk/resource/t2-a-130-duplication-warm-up-drawing-exercises
https://www.twinkl.co.uk/resource/t2-a-004-how-to-draw-a-face
https://www.twinkl.co.uk/resource/t2-a-021-ks2-art-drawing-techniques-lesson-teaching-pack
Animations
https://www.twinkl.co.uk/resource/tgv2-t-18-how-to-draw-a-dinosaur-video-1
YouTube Channels for kids:
Crash Course Kids
Science Channel
SciShow Kids
National Geographic Kids
Free School
Geography Focus
TheBrainScoop
SciShow
Kids Learning Tube
Geeek Gurl Diaries
Mike Likes Science
Science Max
SoulPancake
Further free educational websites/Apps for children:
National Geographic Kids- https://www.natgeokids.com/uk/
The Kids Should See This! https://thekidshouldseethis.com/
Mystery Science https://mysteryscience.com/
Oxford Owl- Reading - https://www.oxfordowl.co.uk/for-home/
Nature Detectives- https://naturedetectives.woodlandtrust.org.uk/naturedetectives/
Fact Finding- https://www.dkfindout.com/uk/
Cbeebies Radio- https://www.bbc.co.uk/cbeebies/radio
Scratch- Computer Programming- https://scratch.mit.edu/
Learn a Language! https://www.duolingo.com/
https://www.theschoolrun.com/ - The school run website is a great way for parents to keep up to date with changes in education. There are lots of resources on here.